---
Новини
---
Pulse of ERASMUS MUNDUS in ChNU Presentation of Prof. M.M. Fedoriak's monograph
Опубліковано: Зароченцева Оксана Дмитрівна, 05.10.2015
October 1, 2015 within the celebration of the 140th anniversary of Chernivtsi National University a presentation of Prof. Mariia Fedoriak's monograph "Scientific heritage of Alexandru Roşca as a basis for retrospective analysis of araneofauna of Bukovyna" took place. Scientists and honoured people gathered in the conference hall of the Scientific Library of ChNU. Among them were Consul General of Romania in Chernivtsi, vice-rectors and professors from Alexandru Ioan Cuza University (Iasi, Romania), A. Roşca's daughter – Olivia-Nicoleta Toderaş, scientists from Chernivtsi National University, representatives of the media.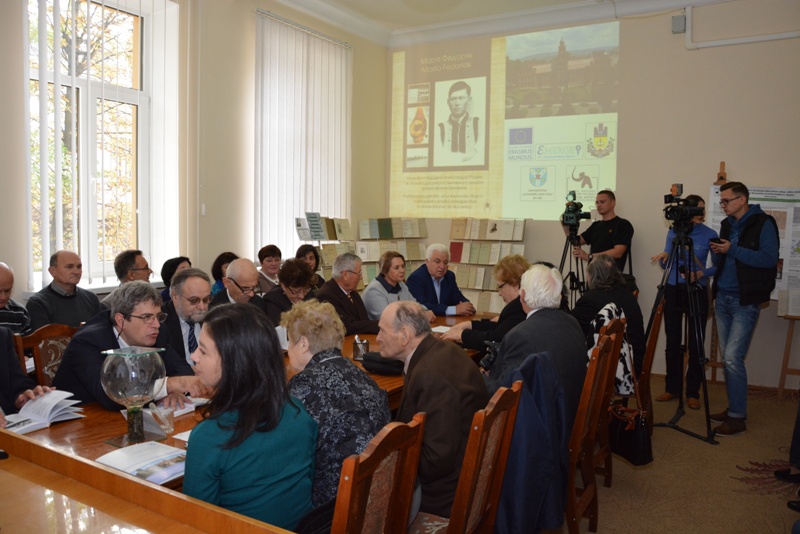 The event was moderated by Vice-rector on Research of Chernivtsi National University Prof. Petro Fochuk. At the beginning of the presentation, he said: "This work has the scientific and historical value for our university and for professionals from different European countries. It was presented at the 29th European Congress of Arachnology and was greatly evaluated".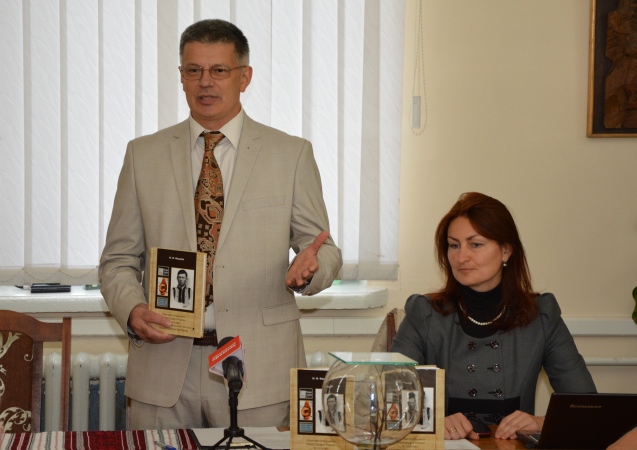 Prof. Mariia Fedoriak introduced the life and research activity of Alexandru Roşca to the audience and added that once he had worked at the Chernivtsi National University and had made a significant contribution to the study of the spiders of Bukovyna. "Alexandru Roşca" spider collection is deposited in "Grigore Antipa" National Museum of Natural History (Bucharest). The part of the collection was analyzed by Prof. Fedoriak and two spider species previously not recorded from Romania, – Pisaura novicia (L. Koch, 1878) and Pholcus ponticus Thorell, 1875 – were identified. This proved the importance of the mentioned spider collection and necessity of its further investigation.
The guests who were invited to the presentation also took the floor. Vice-rectors of Iasi UniversityProf. Dr. Iancu Ovidiu Gabriel, Prof. Dr. Gheorghe Popa, Prof. Dr. Ketelin Tenase; A. Rosca's daughter Olivia-Nicoleta Toderaş; Prof. Mykhailo Marchenko, Director of the Institute of Biology, Chemistry and Bioresources; Prof. Stepan Kostyshyn, Counselor to Rector ChNU; Prof. Svitlana Rudenko, Head of the Department of Ecology and Biomoitoring of ChNU, Prof. Dr. Raoul Constantineanu, Prof. Dr. Ionel Andriescu.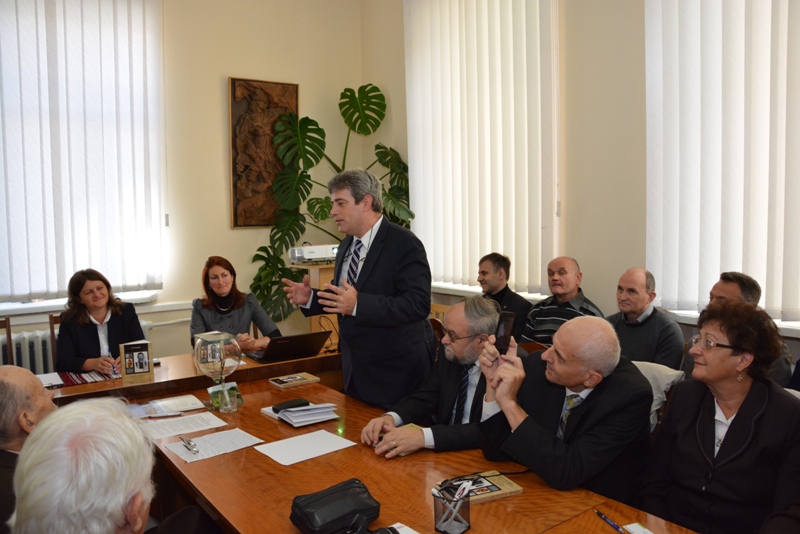 Consul General of Romania in Chernivtsi Eleanora Moldovan delivered closing remarks. According to the diplomat and professional historian, besides the scientific value the monograph is characterized by historical objectivity.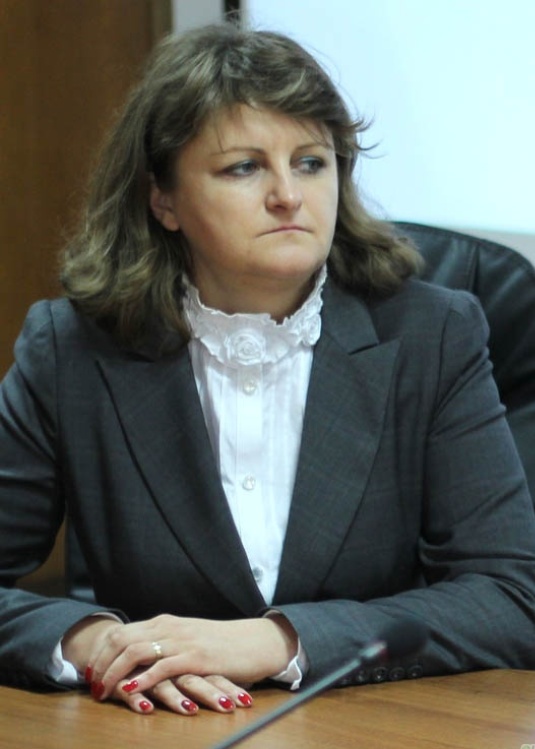 Thanks to PhD Nicoleta Golovaci, Ukrainian-Romanian translator.
---
See video:
---
---