---
Новини
---
MASHAV INTERNATIONAL TRAINING COURSE "ENVIRONMENTAL MANAGEMENT OF NATURAL PARKS AND RESERVES" (TEL AVIV – KIBBUTZ KETURA – JERUSALEM, ISRAEL)
Опубліковано: Зароченцева Оксана Дмитрівна, 04.01.2017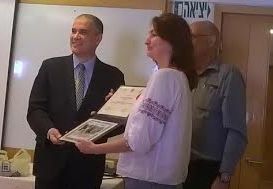 Professor of the Department of Ecology and Biomonitoring Mariia Fedoriak attended the MASHAV International training course "Environmental Management of Natural Parks and Reserves" in Israel. The course brought together 25 middle-career experts in nature conservation from 12 countries of Europe, Africa, Asia, and South America. The meeting was hosted by the Arava Institute for Environmental Studies under aegis of the MASHAV – Israel's Agency for International Development Cooperation from November 27 till December 13 2016 mainly at Kibbutz Ketura, Israel. s and Embassy of the State of Israel in Ukraine for an amazing opportunity to take part in the training course.
---
Pulse of ERASMUS MUNDUS in ChNU Presentation of Prof. M.M. Fedoriak's monograph
Опубліковано: Зароченцева Оксана Дмитрівна, 05.10.2015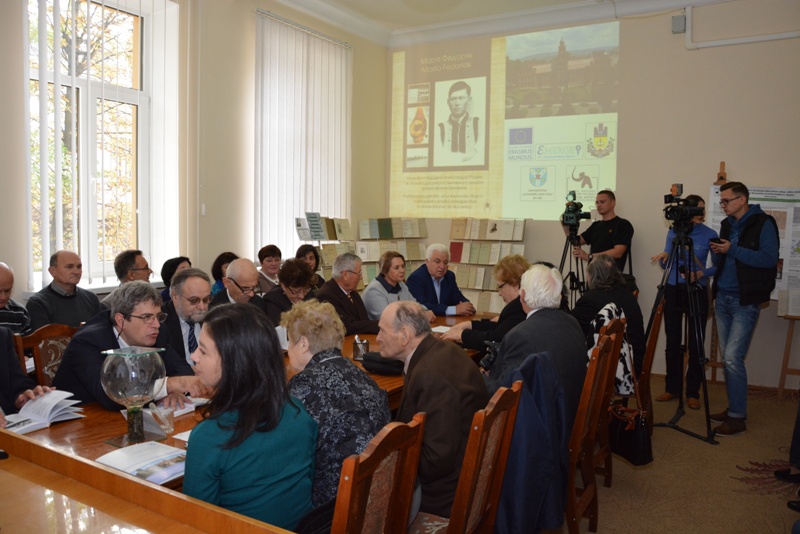 October 1, 2015 within the celebration of the 140th anniversary of Chernivtsi National University a presentation of Prof. Mariia Fedoriak's monograph "Scientific heritage of Alexandru Roşca as a basis for retrospective analysis of araneofauna of Bukovyna" took place. Scientists and honoured people gathered in the conference hall of the Scientific Library of ChNU. Among them were Consul General of Romania in Chernivtsi, vice-rectors and professors from Alexandru Ioan Cuza University (Iasi, Romania), A. Roşca's daughter – Olivia-Nicoleta Toderaş, scientists from Chernivtsi National University, representatives of the media.
---